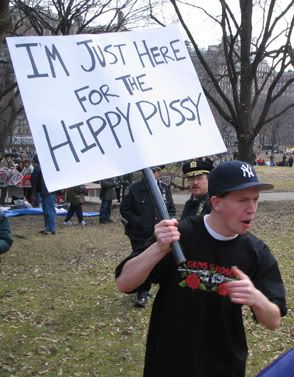 this guy actually isn't part of protest warrior, he really
was
there for the hippy pussy. and there was a lot of it (hey! i'm talking about the wimpy guys. what did you think i meant?)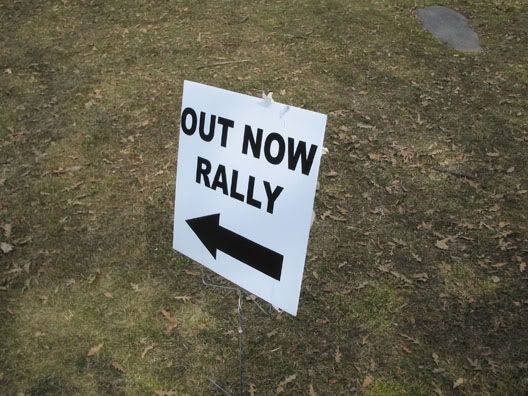 thanks for pointing us in the left direction!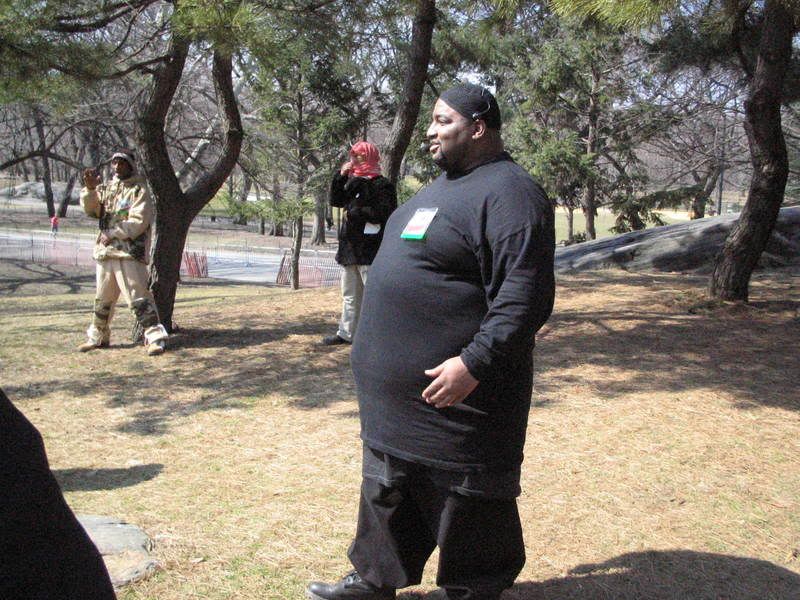 ruben studdard ("security") tried to make us leave, but legally he couldn't. so we got the cops to talk to him and the unemployed legal consultant ambulance chasers (green hats.)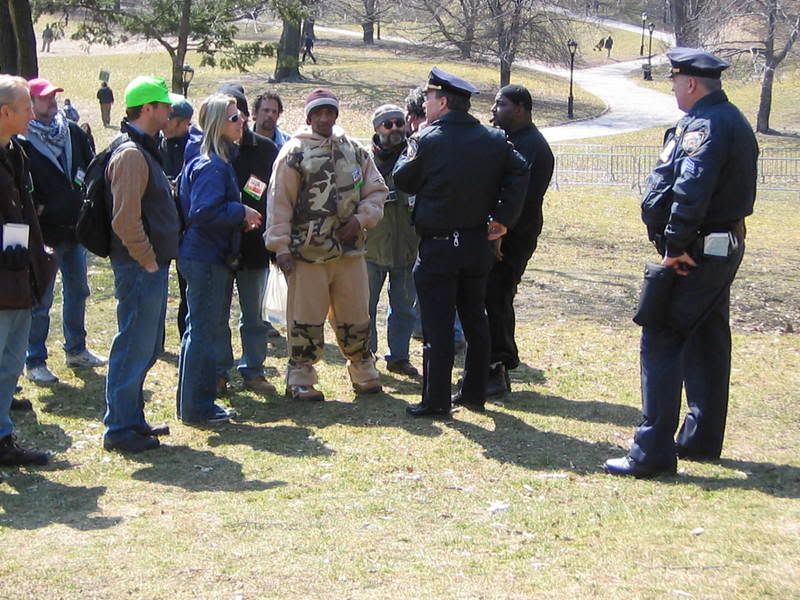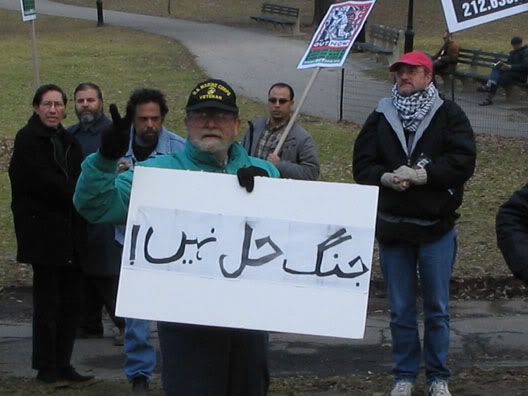 translation: "falafel, 1/2 off"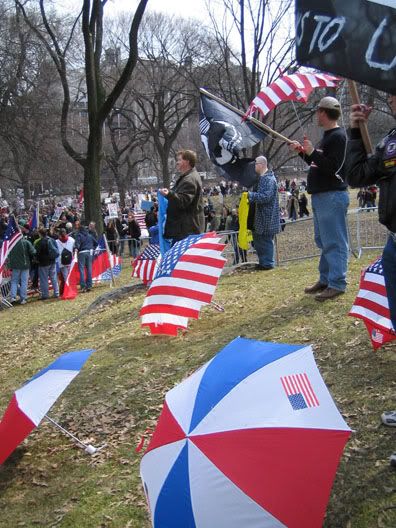 Protest warriors spreading the umbrella of freedom from "Baghdad Rock" in central park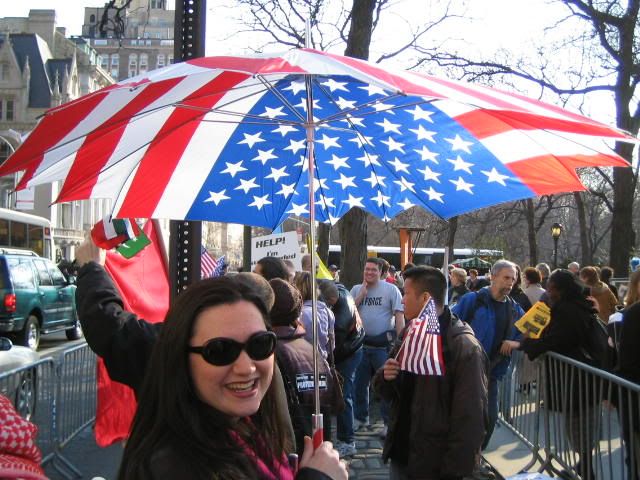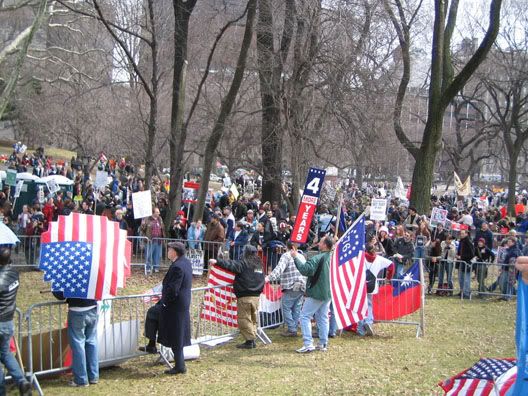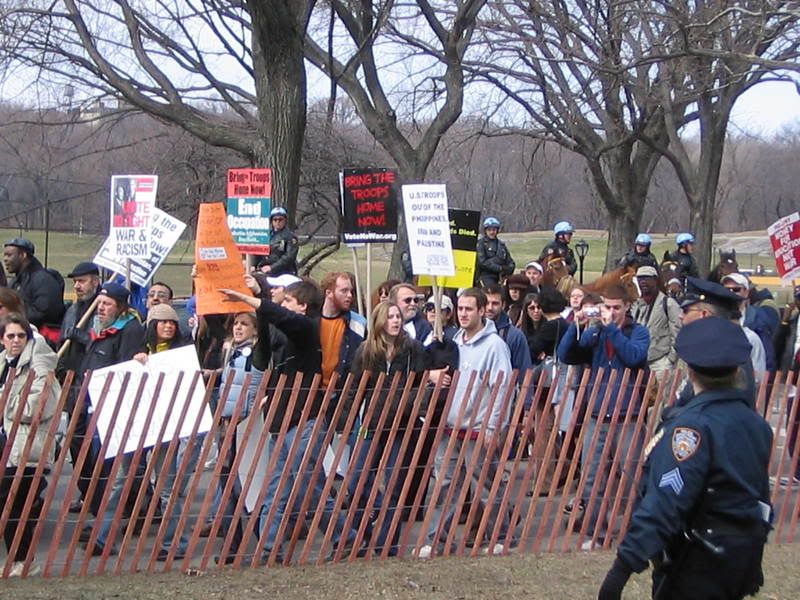 the protest warriors were safely located behind our own baricade and guarded by the NYPD. this made the liberals madder than hornets! this time they couldn't beat us up, like in DC.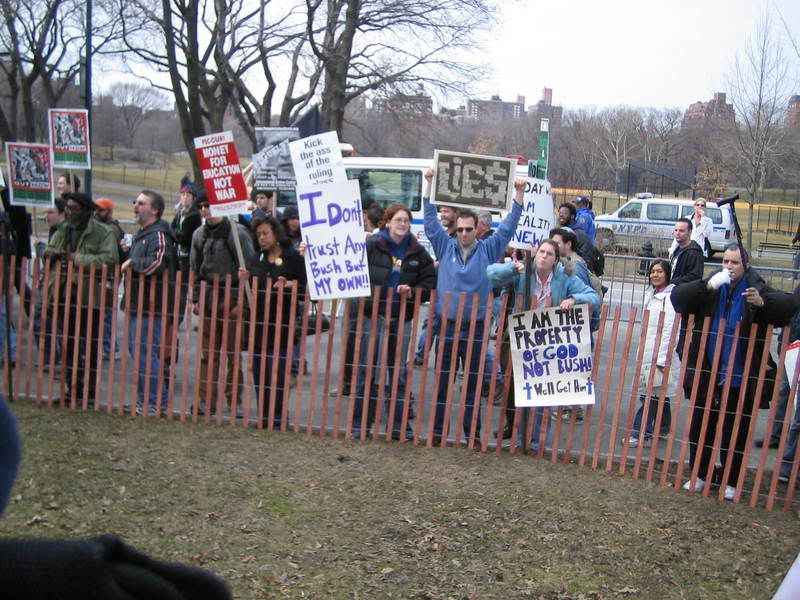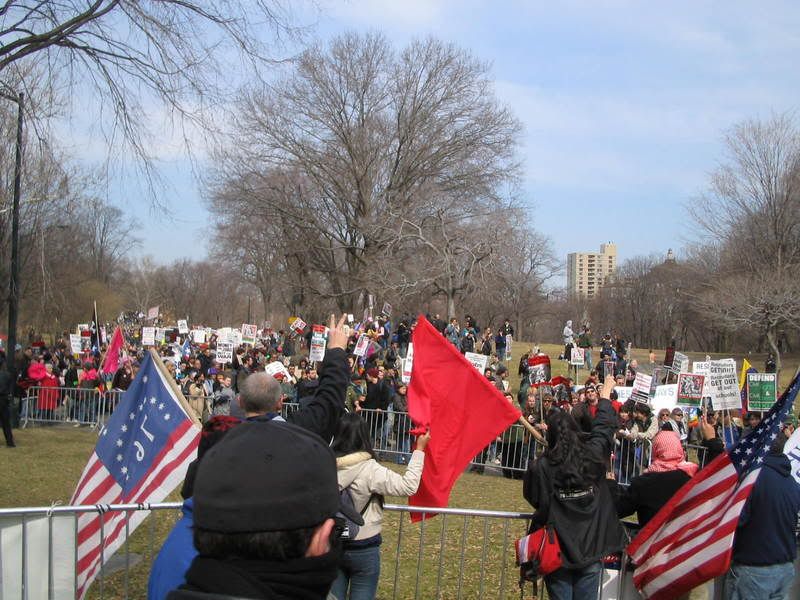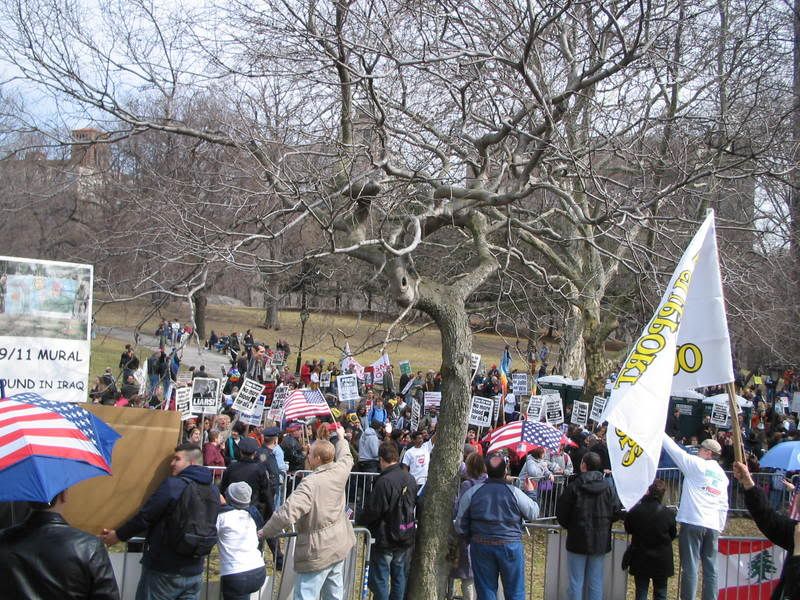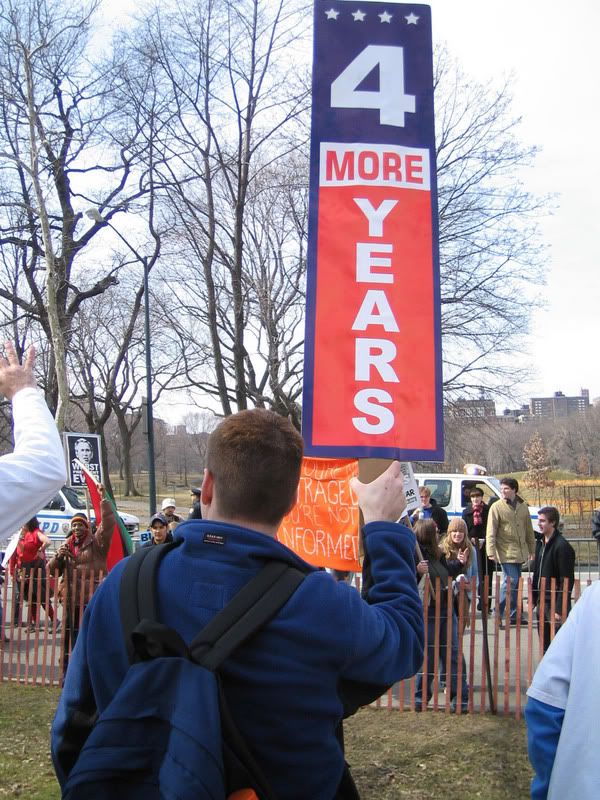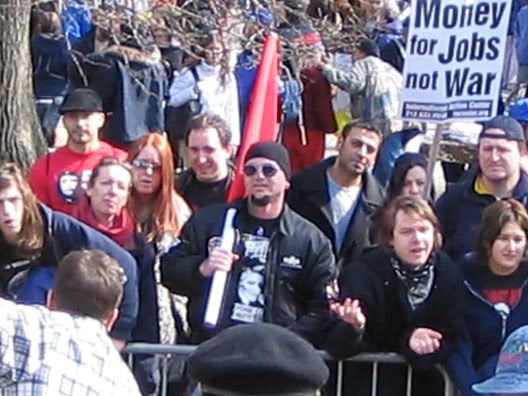 this guy was actually in DC.
there he shoved us around.
here, he couldn't do anything but gawk helplessly.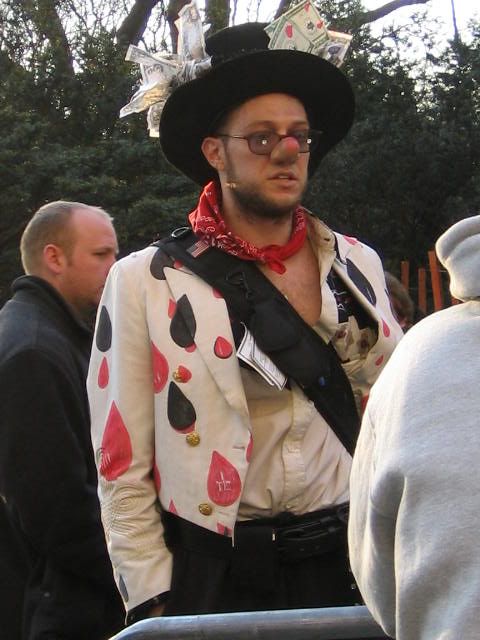 this is for sunny's Museum of Left-wing Lunacy.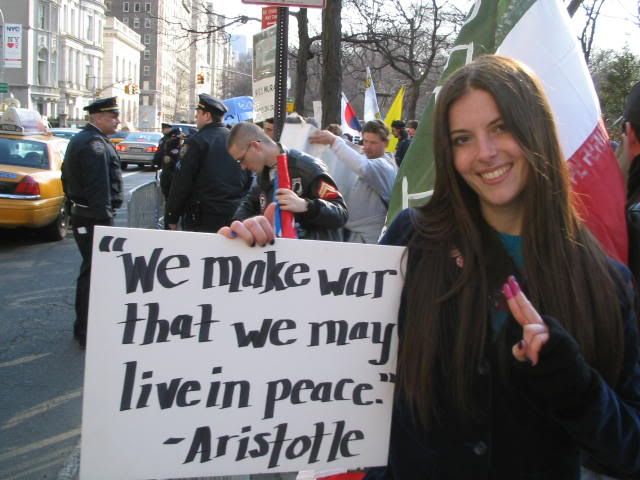 i was told by some liberals that i was "too hot" to be for bush (gee, thanks! i think??), and another one informed me that "ARISTOTLE GOT A LOT OF THINGS WRONG!!!!!!" yes. i'm sure he did. notice the purple fingers! the PW's showed solidarity with iraqi voters.
and.... the DRAFT COUNTER!!!!!
<td>
comments: Leave a comment